Go Indoor Climbing
If you've never been climbing before you really should give it a go! When it's raining outdoors you can still climb in these local indoor climbing centres. There is a range of difficulties for all standard of climber and full tuition if you've never done it before.
Indoor climbing is a good ice breaker for corporate days (we've done it and it was awesome) or even to go alone or with a few mates – give it a go you never know you may just find your new favourite hobby.
Both the locations below hold regular training and other special events so be sure to check out their website for more information.
The Climbing Hangar
Based at 6 Birchall St, Liverpool L20 8PD the Climbing Hangar opens early and closes late every day of the week.Find Out More
Awesome Walls
Located at St Albans Church, Athol St, Liverpool L5 9TN Awesome Walls also opens early and closes late.Find Out More
---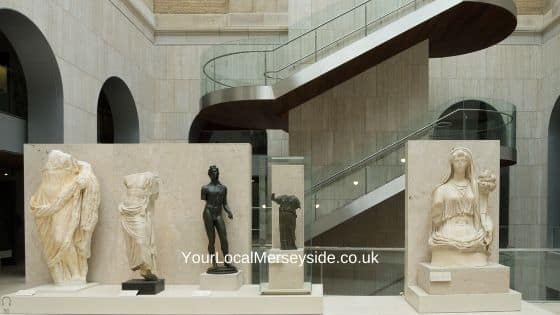 Visit One of Liverpool's Museum's
Like our cathedrals we've got plenty of museum's to go around for everyone. I remember growing up going to the World Museum and oh how everything has changed since then. I've got kids of my own now and we're spoilt for choice on where to go.
Here's a selection below, they all point to the same website is a fabulous official resource for all of the museums you can visit in Liverpool. Click one below to find out more.
---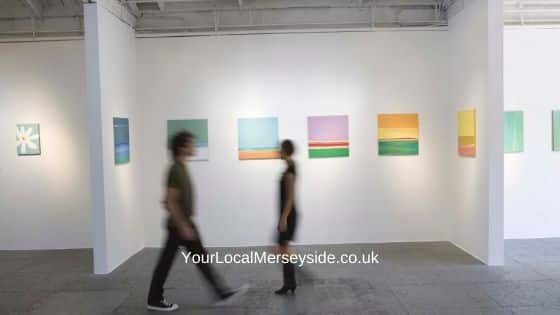 Go To An Art Gallery
There are so many art galleries in Liverpool these days that you really are spoilt for choice. It would be a bit pointless us listing them when Google has already done a great job so we'll cut a corner a bit and provide you with a link below.
It's safe to say though that if you are trapped indoors and feel the need to escape your four walls a bit of culture never hurt anyone, take the kids along too because there's usually some great things for them to do in most of the galleries.Find Out More
---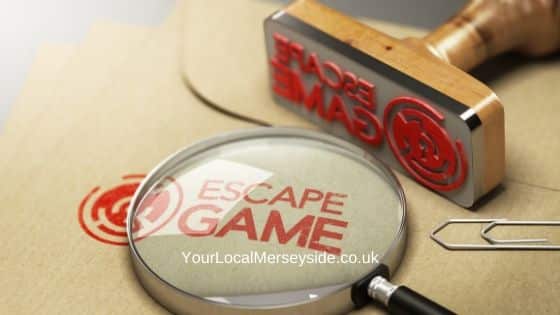 Visit an Escape Room
While away an hour or so in one of Liverpool's many escape rooms. These seem to be popping up everywhere throughout the UK which is no bad thing. Get your group of family or friends together and escape the rain by being locked in a room and then try to solve multiple puzzle to unlock the door and find your way out again. Here's a run down of the locations I found within the Liverpool area.
---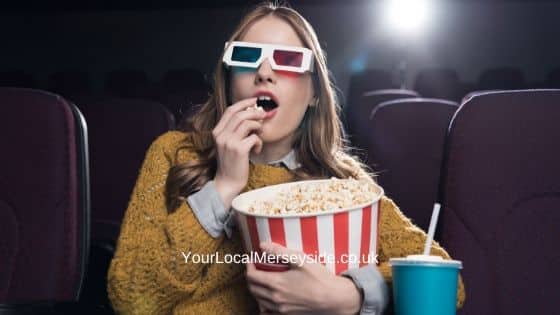 Go to a Cinema
Who doesn't love a great film! Liverpool has got lots of cinema's to choose from and a trip to the flicks when it's raining outside is great for everyone whether you go alone, with friends or family or even on a date.
A lot of cinema's are now installing full recliners and scrapping the older chairs including the Odeon at Liverpool & and Switch Island.
We've included a list of the most well known ones for you to check out, if you would like to see more added send us a reminder and we'll add them to the list.
Click on one of the cinema's below to see their website for film times:
---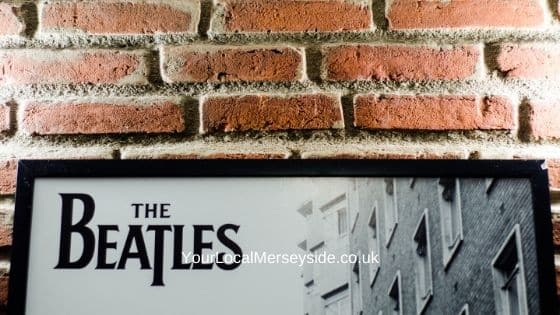 The Beatles Story
The Beatles Story is located in the Albert dock area next to the river Mersey. Experience the chronological rise of The Beatles through replicas of famous moments in their history from the early days of the Cavern Club on Mathew Street, their time in Hamburg and how America and touring changed things forever for the four young lads from Liverpool.
The experience comes with multi-lingual handsets that you can listen to as you walk through the exhibition and offer up inside information and a good narrative of events as they unfold.
Tickets can be a bit pricey and it can be quite busy at times but if you are a fan of The Beatles this is an experience worth the visit.Find Out More
---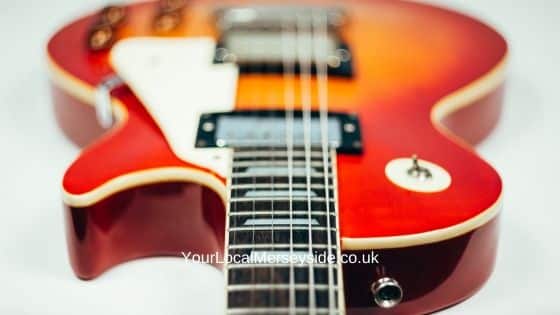 British Music Experience
The BME is based in the basement of one of the "3 sisters" at the waterfront – The Cunard Building.
The Cunard Building in itself is spectacular and steeped in local history but you can visit this regal building also for the British Music Experience which uses a mixture of costumes, replica's and real authentic memorabilia that charts the rise of pop music in the UK from 1945 up to the present day.Find Out More
---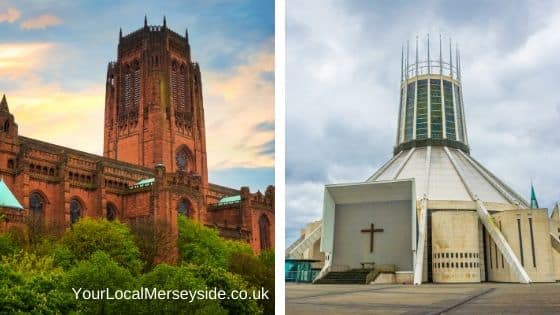 Visit One of the Cathedrals
Do you like visiting cathedrals? Well, we've got a spare one! Both are fantastic places to visit and simply nothing short of awe inspiring. The cathedrals in Liverpool help to shape the famous skyline
The Roman Catholic Cathedral
Locally known as Paddy's Wigwam but officially known as the Metropolitan Cathedral of Christ the King is the local Roman Catholic cathedral for Liverpool.
The foyer is adjourned with information about it's construction which if you have time to read it all is absolutely fascinating! P.s. the cafe at the foot of the steps do a mean bowl of Scouse!Find Out More
The Anglican Cathedral
The Anglican Cathedral is Liverpool's Church of England Cathedral and the Diocese of Liverpool.
Shortlisted for large visitor attraction the year for 2020 it is well worth the visit. If you enjoy immense architecture and an overwhelmingly beautifal atmosphere then the Anglican Cathedral needs to be on your list if you are looking for something to do when it is raining in Liverpool.
There are regular talks and event held here too so be sure to check out their website before you visit!Find Out More
---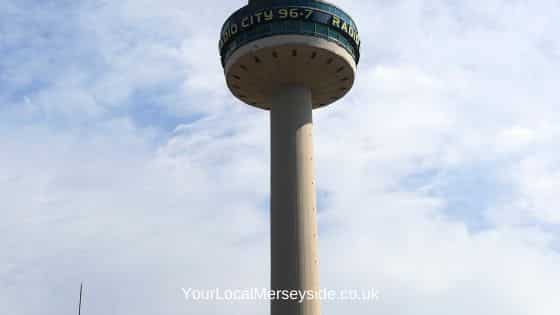 Radio City Tower
If you have ever seen the skyline of Liverpool and wondered what the tower that looks like a giraffe with a spaceship stuck in it's throat is it's the Radio City Tower or St Johns Beacon as it is officially called but if you are from Liverpool we just call it the radio city tower.
Opened in 1969 as an observation and radio tower it is the second tallest building in Liverpool standing at 138m tall (the first being the West Tower which pips it by 2 metres at 140m).
There is no cafe at the top of the tower although there is a vending machine and whether the weather is clear or cloudy, the rain shouldn't keep you away from the amazing view you will experience once at the top.
The tower is working radio station and you can see the DJ's through a window, you cannot enter though.
Children must be accompanied.Find Out More
---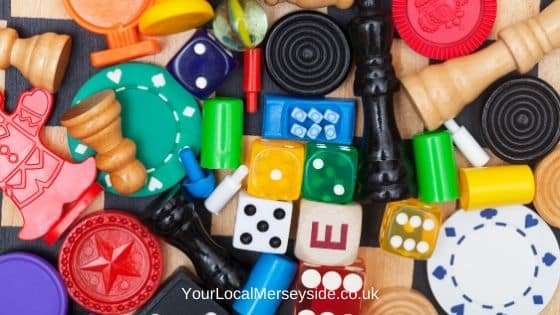 Sugar and Dice
Sugar and Dice is such a good idea! It is a cafe jam packed with old fashioned board games of every description.
Get the family around the table once again and off the PS4 and Xbox. Spend a few hours on Monopoly or your game of choice and have a great family day together away from the rain but also out of the house – for £2 per person per hour it's great fun!Find Out More
---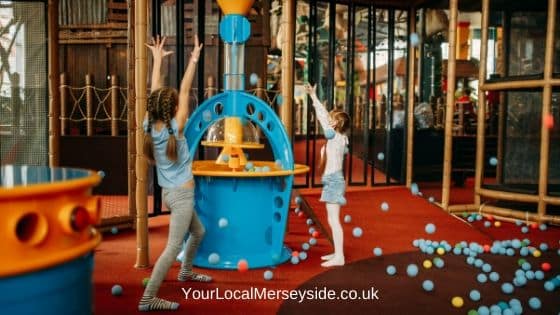 Visit a Play Centre
There are just so many play centres around Liverpool it's easy to take up a whole post about them all.
Here's our personal short pick of the ones that we've either been to with our own kids, been told about or done in depth research about to find out if they are suitable to make our short list.
Image That is set outside of the city centre in the north end near Wavertree Technology Park
Address: 26-32 Faraday Rd, Liverpool L13 1EH
Bubbles is actually our family favourite, it's HUGE.
Address: Marine Point, King's Parade, New Brighton, Wallasey CH45 2HZ
Address: Brunswick Business Park, Yellow Sub Dempster Buildings, Atlantic Way, Liverpool L3 4BE
Based in the Albert Dock so good for visitors in the city centre
Address: Albert Dock, Liverpool L3 4AA
Set in Maghul, we've never been but it has great reviews. Let us know in the comments section below your option.
Address: Sefton Lane, Maghull, Liverpool, L31 8B
---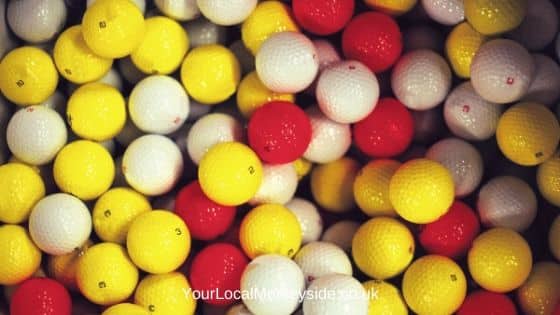 Crazy Golf
Who doesn't love a good old game of crazy golf? If the rain is keeping you from being outside then there are plenty of indoor crazy golf centres based around the centre of Liverpool and if you are prepared to venture a little out again then there's even more.
Ghetto Golf have locations in Liverpool, Birmingham and Newcastle. Unfortunately they have an over 18's only strict policy which means it's out for family visits with kids but a great time for groups of adults. Located in the Cains Brewery Village just on the outskirts of the city centre off Upper Parliament street Ghetto Golf serve food and drinks. You can also buy gift vouchers and make pre-bookings for their package deals, ideal for birthdays, stag and hen parties and a corporate get together.
Address: Cains Brewery, Stanhope St, Liverpool L8 5XJ

Hours: Friday 12pm–1am
Saturday 11am–1am
Sunday 11am–1am
Monday 3pm–1am
Tuesday 3pm–1am
Wednesday 3pm–1am
Thursday 12pm–1am

Phone: 0345 557 1288
A crazy version of golf built around junkyard themes. Similar to Ghetto Golf they have a no under 18's policy but do allow minors access at certain times (check with their website for further information). The Liverpool location on Paradise Street has three themed courses named Bozo, Pablo and Gary and have multiple sites throughout the UK including Manchester, London, Oxford, Leeds and of course Liverpool.
Address: Liverpool One, 1 Paradise Street, Liverpool, L1 8JF

Hours:
Monday 12pm — 12am
Tuesday 12pm — 12am
Wednesday 12pm — 12am
Thursday 12pm — 12am
Friday 12pm — 1am
Saturday 12pm — 1am
Sunday 12pm — 10pm

Tickets are booked online here
Roxy golf is more than just a crazy golf course, it's an all in one adult adventure playground with games such as beer pong, bowling, table shuffle and of course golf. Another over 18's only centre that serves food and drinks set in an amazing setting. A 1 minute walk from the Cavern Club it's a great way to spend some time out of the rain.
Address: Floor, 8, First, 8a Rainford Square, Liverpool L2 6PX
Hours:
Friday 12pm–1:30am
Saturday 12pm–1:30am
Sunday 12–11:30pm
Monday 3–11:30pm
Tuesday 3–11:30pm
Wednesday 3–11:30pm
Thursday 3pm–1:30am

Phone: 0151 541 6201
---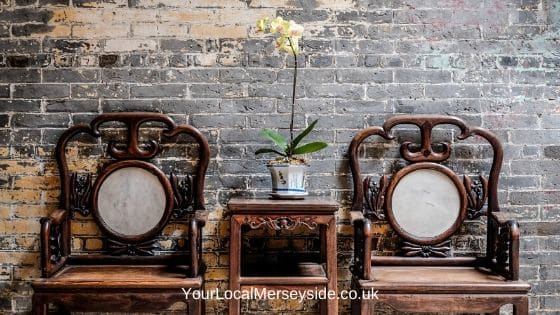 National Heritage Sites
We bought a National Trust membership a few years ago now so we had plenty of things to do with the kids. It's worth the membership and we've found that as the kids get older they experience the locations with a whole new set of wonder so it's good to re-visit and make for a great day out when it's raining and you need to keep everyone entertained.
Click here for the official National Trust website but see below for our selection.
Speke Hall
Speke Hall garden and estate is located near John Lennon airport in Speke and even though the grounds will be too wet to visit when it is raining the house itself is a fascinating walk around.
Black and white victorian personality with over 500 years of history throughout many rooms to explore.
Personally I found that by speaking to the staff you get so much more from the visit, I've struck up a conversation a few times and always learn something new. For example, there is supposed to be a famous ghost in Speke Hall "the grey lady" but go ahead and ask one of the curators and see what they tell you.
Rufford Old Hall
We have visited Rufford Old Hall a few times with the kids when it has been raining and there is always something to do. Set outside of Liverpool but still accessible this amazing Tudor building is a testimony to the Hesketh family history. There are usually events happening which are detailed on the National Trust website (see the link above) but they were always happening outside when we visited so check before you go.
The Hardman's House
The Hardmans house is a snapshot of history. Preserved in the 1950's it is exactly how a 1950's house would have looked. You do need to email or call to book a tour though.
If you would like to visit please call us on 0151 709 6261 or email thehardmanshouse@nationaltrust.org.uk to book a tour.
---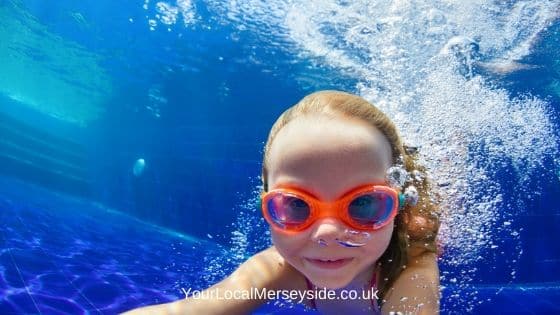 Go Swimming
My kids love swimming for fun and I personally enjoy lane swimming followed by a nice steam room! But when you're with the family you're likely restricted to the pool if they are under 14 years old (which mine both are) so I've compiled a list of local swimming centres that are good days out for the kids and the big kids too. Not necessarily in Merseyside but certainly commutable if you live in the local area.
When researching for local pools I decided not to just list every single swimming pool around because, well to be frank, that's a bit boring and if I were looking for a great day out for my kids when it is raining I'd want to do something a bit more special. So here we go…
I almost didn't feature Splash World because although it's a great day out regardless of the weather it is actually closed for the first 8 months of 2020 according to their website.
Check back though (click the link above) for updates.
Splash zone isn't a swimming centre as such it's…a splash zone. The water isn't deep enough to actually swim in but that's not the point. Kids love to splash and play in water and that's exactly what Splash Zone in Warrington is.
£8 per child and £2 for adults for 2 hours, you can't go wrong.
Address: Shackleton Cl, Old Hall, Warrington WA5 9YZ
Phone: 01925 444888
Opening hours vary – Click here to view
---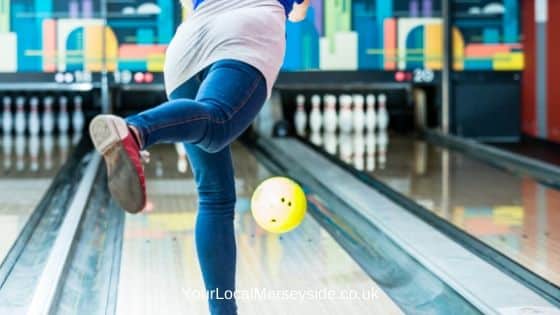 Indoor Play Centres
Safety is paramount with the Nerf Centre with a fully padded centre geared up for turning kids into play soldiers for the day. Ages 4 and up.

Prices start at £10pp for 1 hour.
Address: Unit 5 Vauxhall Business Centre, 131 Vauxhall Rd, Liverpool L3 6BN

Hours:
Friday Closed
Saturday 10am–7pm
Sunday 10am–7pm
Monday Closed
Tuesday Closed
Wednesday Closed
Thursday Closed

Phone: 0151 353 7901
Trampolining
There are lots of trampoline places springing up everywhere and we could list them all but we won't – here's a link to Yelp who feature a number of reviews for you to check.
Here's a link to Trip Advisor full of local reviews for local Merseyside trampoline parks.
However, we do have our own shortlist based upon personal experience and reviews from others.
Our kids love Inflata Nation in Runcorn. It's similar to a trampoline park except it's full of inflatable's instead. The whole place is kitted out so it's safe to fall, bounce or whatever you want to do. Adults are encouraged to take part too which is yet another reason to love the place!
Address: Elite House, Shaw St, Cheshire, Runcorn WA7 5TZ

Hours:
Friday 12–9pm
Saturday 10am–9pm
Sunday 9am–8pm
Monday 11am–8pm
Tuesday 11am–8pm
Wednesday 11am–8pm
Thursday 11am–8pm

Phone: 0161 710 2360
Strictly speaking Air unlimited should have come under our trampolining section but it's actually a hybrid centre of trampolines and inflatables and we thought we'd create a separate listing for it because it's so awesome! Check out their website by clicking the lin kabove.
Address: Unit 4 Compass East, Speke, Liverpool L24 1YH

Hours:
Friday 10am–7pm
Saturday 10am–7pm
Sunday 10am–6pm
Monday 10am–8pm
Tuesday 10am–7pm
Wednesday 10am–7pm
Thursday 10am–7pm

Phone: 0330 088 2010
Laser Quest
There a few laser quest places within Merseyside:
See this Yelp link for more information.
Area 51 Laser Quest (near Liverpool centre)
Riverside Bowl & Laser Quest (Wallasey)
Darkstar Ultimate Laser Tag Arena (St Helens)
---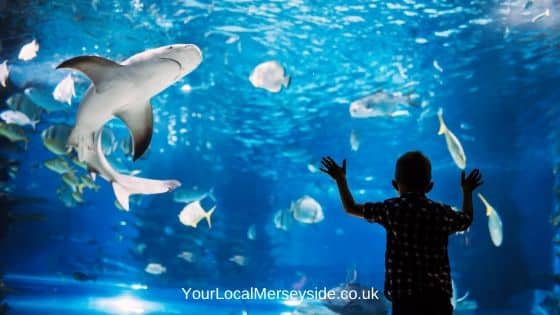 Ok so Cheshire Oaks is not Merseyside but when you are looking for a day out with the family or with your friends (or even on your own) and it's raining outside you really should at some point think about visiting the Blue Planet Aquarium. It's a straight drive up to junction 12 on the M53 if you come through the Mersey Tunnel (Kings Tunnel) and doesn't take long if you are travelling by car.
The fee is a bit on the pricey side with a family of four coming in at £58.50 if you buy online but your money is well spent. Set on multiple floors and has a walk through tunnel where sharks and other brilliant sea life swims all around you. You could take a trip to Cheshire Oaks afterwards too which is mostly covered so you won't get wet when it rains.
" Blue Planet Aquarium houses one of Europe's largest collection of sharks and is a family friendly air conditioned attraction with 14 themed zones and over 20,000 species of freshwater and marine life. "
Address: Cheshire Oaks, Longlooms Rd, Ellesmere Port CH65 9LF

Hours:
Friday 10am–5pm
Saturday 10am–6pm
Sunday 10am–6pm
Monday 10am–5pm
Tuesday 10am–5pm
Wednesday 10am–5pm
Thursday 10am–5pm

Tel. 0151 357 8804
---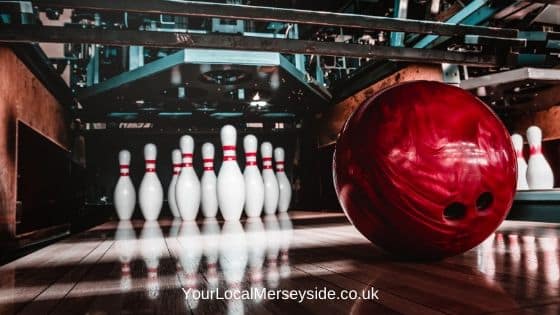 Go Bowling
Bowling is a classic thing to do when it's raining and you just want to get out and have some fun and there are a few places you can visit around the Merseyside area.
Here's a list to Groupon so you can get a discount for bowling
Here's a list of Yelp reviews for bowling lanes in Merseyside.
If you would to comment on any of these then please leave your suggestion / feedback below in the comment section.
---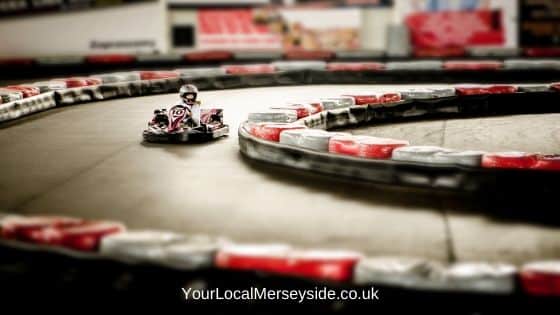 Go Karting
We love Go Karting. It's great for a family day out but also great to go with your mates or work colleagues too.
The cars can be a bit of a squeeze if you are quite big but it's really good fun.
Here's a list of local place you can go kart around Merseyside.
---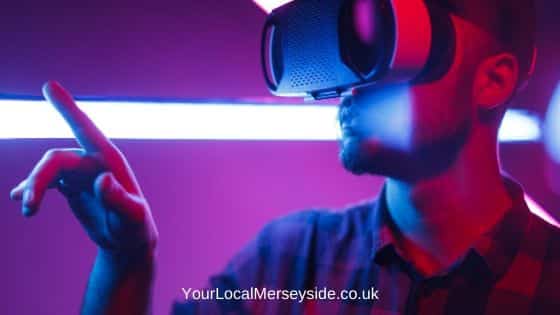 Virtual Reality
Virtual Reality will take over entertainment and influence our lives in ways we can only yet just imagine.
Experience VR in local centres in Merseyside:
Address: 31 Paul St, Liverpool L3 6DX

Hours:
Friday 4–8pm
Saturday 10am–8pm
Sunday 10am–8pm
Monday 4–8pm
Tuesday Closed
Wednesday 4–8pm
Thursday 4–8pm

Phone: 0151 528 6486
---
We possibly have saved the best to last with CoverStar Experiences. It is a professional recording studio set just behind Hope Street and The Everyman Theatre which specialises in fun group and solo activities. If you have ever wanted to experience what it is like to be a recording star then this is your opprtunity to do it.
Take your family, stag or hen or birthday celebration and enjoy their well stocked bar while they supply everything you need from the music to the lyrics, it's a bit like karaoke except it's a real recording studio.
You get to take away a recording of the day too and it's a memory you can cherish forever! Well worth the money!!!!
Address: 24 Arrad St, Liverpool L7 7BP

Hours:
Friday 8:30am–10:30pm
Saturday 10am–10:30pm
Sunday 10am–10:30pm
Monday 8:30am–10:30pm
Tuesday 8:30am–10:30pm
Wednesday 8:30am–10:30pm
Thursday 8:30am–10:30pm

Phone: 0800 689 7827
Conclusion
So there you have it! This is our complied list of things to do in Liverpool when it is raining.
We'll admit we haven't experienced all of them but having been born and raised in the local area, grown up and had kids ourselves we've definitley experienced most of them first hand and have our own options. Where we've not been there directly we've referred to the opinions of others who have and also visited the websites of the locations to find out more.
We've tried to be as helpful as possible with this article and provide you with a good varied list along with opening hours, location and contact details etc but if you think we can do better or would even just like to leave us some feedback then please do so in the comments section below.