Ready for a unique and unforgettable hen party? You have a HUGE choice of things you can do with your hens but have you considered hen party life drawing in Liverpool?
Why hen parties are the perfect place for this activity
Hen parties are a laugh and great fun. As part of your day a life drawing class is guaranteed to be just as good and combined with a nude life drawing male model just makes it even better! It will leave you with some amazing memories from the event.
Suitable for all types of people and ages (18+)
If this is for your hen party then it's the perfect activity to do with your hens. Assuming you are all over 18 years old then all of you will be able to take part in this event and everyone will enjoy themselves doing it. It can make a great game or something fun to break up the day if that's what you're looking for at your hen party!
The companies who host these events usually also offer other activities too. So depending on what type of day you are planning you should check out what else is on offer.
Our personal choices for your hen party life drawing in Liverpool are…
Set in the student area of Liverpool Get Nude have some great reviews from previous customers who appear very happy with their day.
Get Nude have a bar on site and naked butlers to cater to your every need.
The session appears to last at the most a few hours meaning that you can then put together other events helping to break the day up with variety, something for everyone!
This is really convenient because the people who operate Get Nude also own CoverStar Experiences.
If you are planning a multi event day then this can come in really handy.
CoverStar Experiences are a recording studio (primarily) that cater to parties, including hen parties. They have an onsite bar too which most hen party events who host their own party don't have.
Once again based in the north end of the city centre just off Hope Street (behind the Everyman theatre) they are conveniently placed to go on to the many bars and clubs in the area.
Why not go on to book two events in the same day with CoverStar – follow your life drawing up with a karaoke recording experience, you get to keep the memory of the day on a custom made and professionally recorded CD.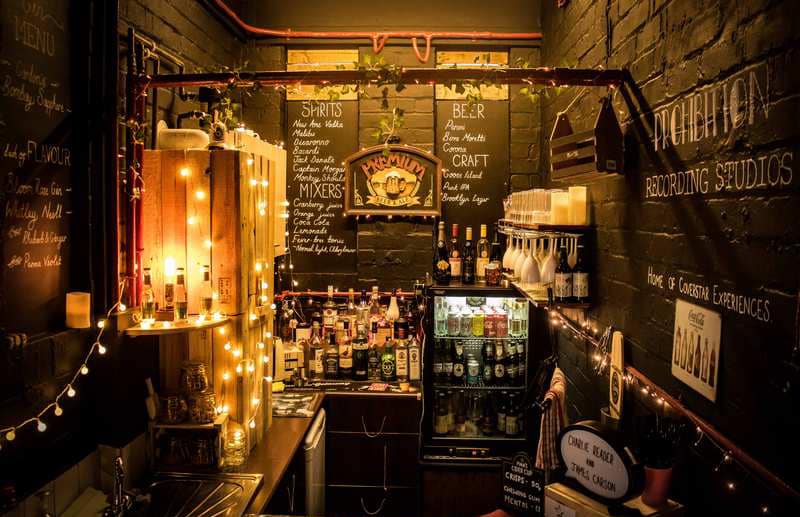 Funktion Events
Funktion Events seem to offer a mobile hen party life drawing experience which can be convenient if you want to book a private venue for your party, they will travel to you so you don't have to travel.
The downside here would be the additional cost of having to book a venue within the city centre (assuming you want to make a full day of your hen party).
There are other similar services but they all appear to be a "middle man" to booking a male model where you would then additionally need to book a venue.
It is for this reason we have chosen Get Nude & CoverStar as our recommendation as everything you would need is catered for in a dedicated venue.
The benefits of taking part in a life drawing class
It's a great way to learn something new and perfect your skills.
Makes hen parties more exciting as you don't know what will happen next!
Provides fun memories that everyone can take away from the day with them.
You get to do something different on the hen party rather than just drinking or going bowling for example.
The benefits are endless, and this is an important point that needs to be highlighted because it not only makes life drawing sound like a lot of fun but also can introduce people who might not have considered signing up to a life drawing class before.
How to prepare for your hen party life drawing session
Your day will be fun – and very likely LONG. Life drawing is fun, exciting and challenging for all levels of ability.
Be prepared to last the day!
No special preparation is required.
You don't need to be able to draw.
You need to be prepared to have a laugh.
These points also show that even though hen parties are traditionally thought of favouring hens who don't want to drink alcohol for example, there is still so much else going on at them too!
What is a life drawing class?
A life drawing class is a gathering of people who enjoy art and sketching. The hen will draw live models in different poses on paper, with the aim to develop an understanding of proportion that can later be applied figuratively or abstractly.
If you want to know how to prepare for your hen party life drawing session then this blog post should provide all the information you need!
It's easy – just take some time out before hand and learn about what happens at these classes so that when it comes round there'll be no surprises! For example, most often they last around three hours which might seem like a long time but breaks are given between each pose as well as lunchtime snacks provided by the teacher.
Is Liverpool a good city for a hen party?
It seems that most people who ask this question are looking for a city with plenty of bars, clubs and other attractions to keep everyone entertained. The good news is that there are loads!
There's Corporation Street which has an abundance of venues when it comes to live music so you can find something no matter what your taste.
For those who want some culture then Tate Liverpool may be worth visiting but if your hen wants to have a little bit more fun than just sightseeing then head over to St George's Hall where there will likely be entertainment such as bands or even jugglers on hand. As well as nightclubs like Cream.
What typically happens during a life drawing session
In most instances you will be met by host, this may be the model himself depending upon the service.
Typically the model will pose for you in multiple poses (usually three). The host will offer you tips as the best and most fun things to do (including art suggestions if required).
It is not unusal for the bride to be to pose with the model for one of the poses (completely optional).
Be prepared to whet you whistle with plenty of drinks during the session.
Sessions generally last between 1 and 3 hours and you will be able to take your artwork away with you when you leave.